Frequently Asked Questions
We are happy to answer any question you have over email, phone or in person. Advice is free! Here are some of the most frequently asked questions, if your question is not here please do get in touch and ask.
Where is Fusion Graphics Located
How long has Fusion Graphics been creating websites?
Fusion Graphics first launched in the UK in June 2000, we have been creating websites ever since. Originally we worked in printed media as well as online. Over time we began specialising in online media and 80% of the work we do now is online. We have great relationships with all of our clients and have worked with many of them for well over 15 years – we believe that speaks volumes and is something we are very proud of.
Fusion Graphics Phuket was launched in March 2020 and will offer the same level of service and quality we are renowned for.
Do you provide websites that I can manage myself, via a Content Management System?
Yes, we build a variety of content management websites whereby our client can make their own amends and changes once the site is delivered and live. The most popular currently is WordPress and we have extensive experience of working with and customising WordPress. There are many other 'CMS, Content Management Systems', so, if you prefer to use another system, no problem.
How long does a new website typically take to create?
There are varying factors which determine the length of time it takes before a website is ready to go live. More often than not it depends on the availability of our clients to proof read, request amends and approve the pages. As a guide we normally draft a design in around 2-3 days from order, once approved a typical site with 10-15 pages would take 1 week to then complete.
We have been known to turnaround urgent projects in just 48 hours, and yes, we will work weekends when necessary! We will always do our best to accommodate a tight deadline and will always meet deadlines once we commit.
How much will it cost for you to build my website or maintain it?
All new and re-designed websites are quoted prior to production, we outline exactly what is included and how much it will cost. The price will only ever increase if our client requests additional pages or features as the project progresses, extra costs are submitted for approval before work begins. Our standard rate is £55 per hour.
All maintenance work is charged at £55 per hour. What makes us different is that we do not charge per hour, if a job takes 10 minutes, you are charged for 10 minutes. We keep a running timesheet and invoice at the end of each month with an itemised list of work complete, who requested it and when.
Website updates, tell me about your update services?
Need a new page? Want to update an existing page?
We believe our update service is one of the main reasons we have worked with many of our clients for well over 15 years. Unlike most agencies we charge per minute, not per hour and there is NO minimum charge. Our hourly rate is very competitive at £55 per hour.
Where possible all amends are completed within 24 hours, when not possible a delivery date is specified and never missed.
We keep a running timesheet each month and invoice at the end of each month with a fully itemised list of work completed, including who requested the amend, date of completion and exactly what was done.
Update work, can you update my site even if you did not create it?
Yes, we can maintain almost any site, no matter how it was originally created or who created it. We can work with html, css, php etc. All we would need to get going is access to the web server via FTP.
What can you offer in terms of website security and maintenance plans?
We offer a full Security and maintenance plan that will keep your website secure, fast and robust – Peace of Mind.
This service is £50 per month for WordPress backed websites (for other systems please contact us). This includes security updates, weekly backups, WordPress updates and anything else to keep your website running smoothly. And most importantly, when something goes wrong we are there to fix it at no extra cost.
I am a new client, do you require a deposit?
With any new client, we always ask 50% deposit to begin any work, once the project is complete and live the balance will be due on 30 day terms. On subsequent work there is no deposit required.
What is the process for a new website?
Firstly we will research your objective, industry and target audience. We will identify what your audience is looking for and how best to deliver that information in a clear though out process. With this in mind we will create a draft design of 1 page, usually the home page. This is then submitted to our client for feedback.
Once the design is agreed we will require text and images for each page that you want to include. Once we have everything we will build the remainder of the site, once complete this is again submitted for your approval. Upon approval we then optimise the site for search engines and perform final test on all major browsers before making the website live.
Online e-commerce shops, do you create them?
Yes, we design, build and maintain ecommerce stores. No matter your experience level we can help so if it is a start-up shop or already online we are here to help. We have experience with most ecommerce software such as: magento, bigcommerce, ekm, opencart etc. Right now we specialise in WordPress backed sites with the Woocommerce plugin, which has a wealth of "off-the-shelf" software to suit almost any ecommerce website.
We can integrate any payment system, run multiple stores from one site and there are no limits to how large your online store is, 10,000 products? No problem.
Do you provide hosting and domain name services?
We can provide hosting!
We offer fully managed hosting and email services with 24 hour support from our own dedicated servers, alternatively we have preferred web hosts that we work with and recommend. If you already have a host, no problem, we can work with them too.
We can also assist with your domain name/s, we do not purchase these on your behalf as we feel it is important domain names are registered and remain in control by the client, we will advise on a domain name if you do not have one already ensuring it works best for you and your company.
What type of websites and online media do you create?
Our experience is vast online. We have built websites for online shops, hotels, estate agents, IT, leisure and more. But it's not just websites, we also provide email marketing services, Search Engine Optimisation and advertising solutions.
Do you work with international clients?
Absolutely! We have clients from all over, we are not tied to any one location although we are only able to offer English language skills. We can communicate via Skype, phone or email, it's not always necessary for a face to face meeting!
Can you provide copywriting and imagery if I do not have any?
We are able to produce text for your site yes, it will be a combination of our copywriting with the information you provide following a series of questions to ensure what we say is accurate. We will also re-write your own copy if we feel it is weak in any areas. We have access to extensive image libraries, these are both royalty free and full rights. Royalty free images are not unique and may have appeared on other websites but they are cheap to purchase. Full rights images tend to be expensive but you will have the exclusive rights to use that image.
Who owns the copyright and files on my website?
Once the project is paid for it is yours, we do not retain any rights to logos, pages, text or imagery. We provide all files used during the build digitally.
Do you provide other design services?
Yes! We are highly experienced graphic designers and can create for any media: brochures, stationery, flyers, posters, branding, advertising, exhibitions & more.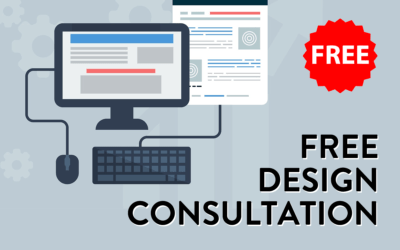 Come and discuss your website or graphic design project at our studio, completely free of charge! Or if it is easier we will come to you.
read more
Be sure to read our latest news posts, articles and 'how to' guides which we will be updating regularly. We hope some will inspire you and some will give you an insight in to what we are all about.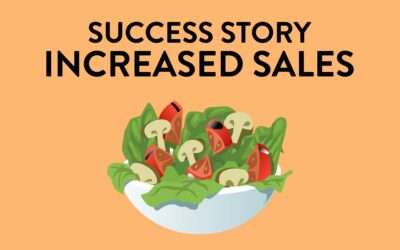 Our advanced SEO services will help grow your audience leading to more enquiries and sales. Read our latest success story to see what we have done for existing clients and how we can help you.
read more

© Fusion Graphic Co. Ltd. All rights reserved.