Pure Prep Thailand, healthy food preparation and delivery service in Phuket. Healthy meals delivered to your door.
WordPress Woocommerce Site With Online Ordering, Nutrition Calculator & Delivery Options
---
Site built on woocommerce and features a variety of functions for a successful online delivery restaurant with many add-ons.
We took over the initial build of this website and brought it to a fully functional state. We added a number of improvements from the original build which included an easy to use build-a-meal section, allowing the user to create their own meals from scratch, and, be able to track their macros using our built-in Nutritional calculator. This funnels into a selected delivery time slot section and payment portal.
The project included full Search Engine Optimisation, Analytics Tracking and a Facebook advertising campaign with keyword research, ad design & creation, Facebook Pixel tracking and budget planning.
Working with the Pure Prep team is enjoyable and rewarding. We've seen huge growths in both traffic and sales since we took over the project and we will continue to grow the brand with them.
Graphic Design
---
For this project we've not only done the online side but we have also designed flyers, menus, large wall graphics and attractive online ads by utilising the existing Pure Prep brand and enhancing it with our ideas and creativity.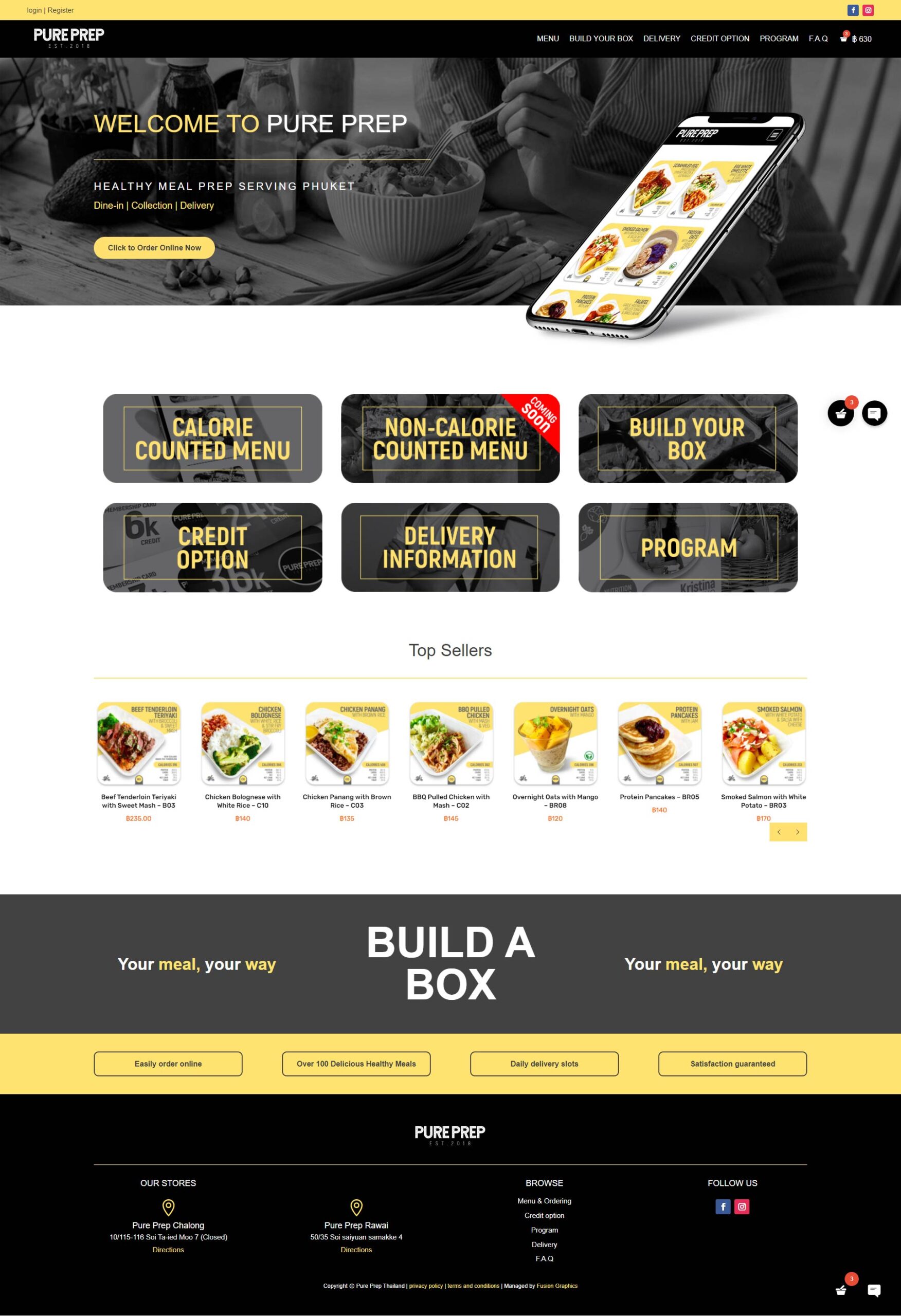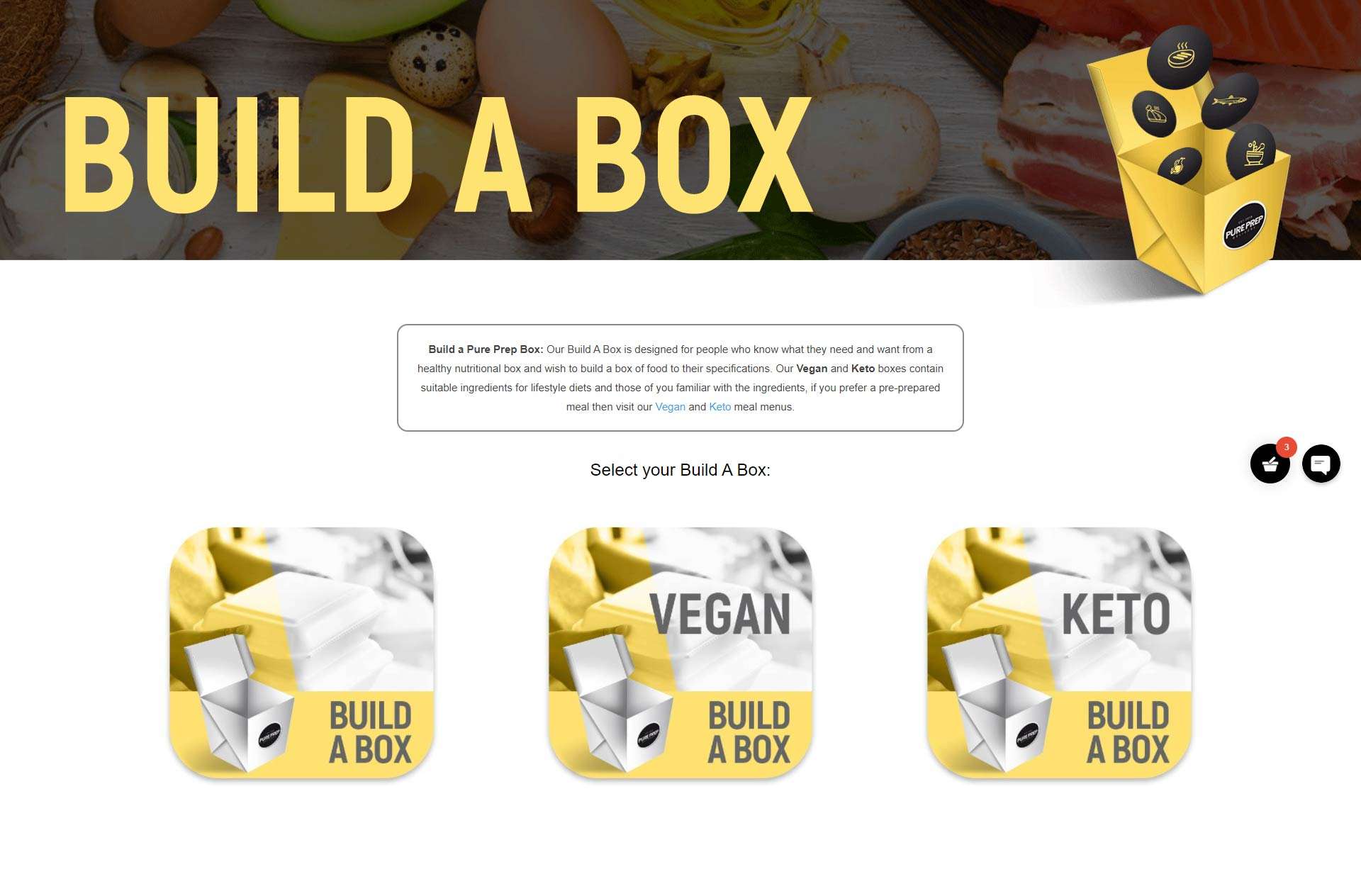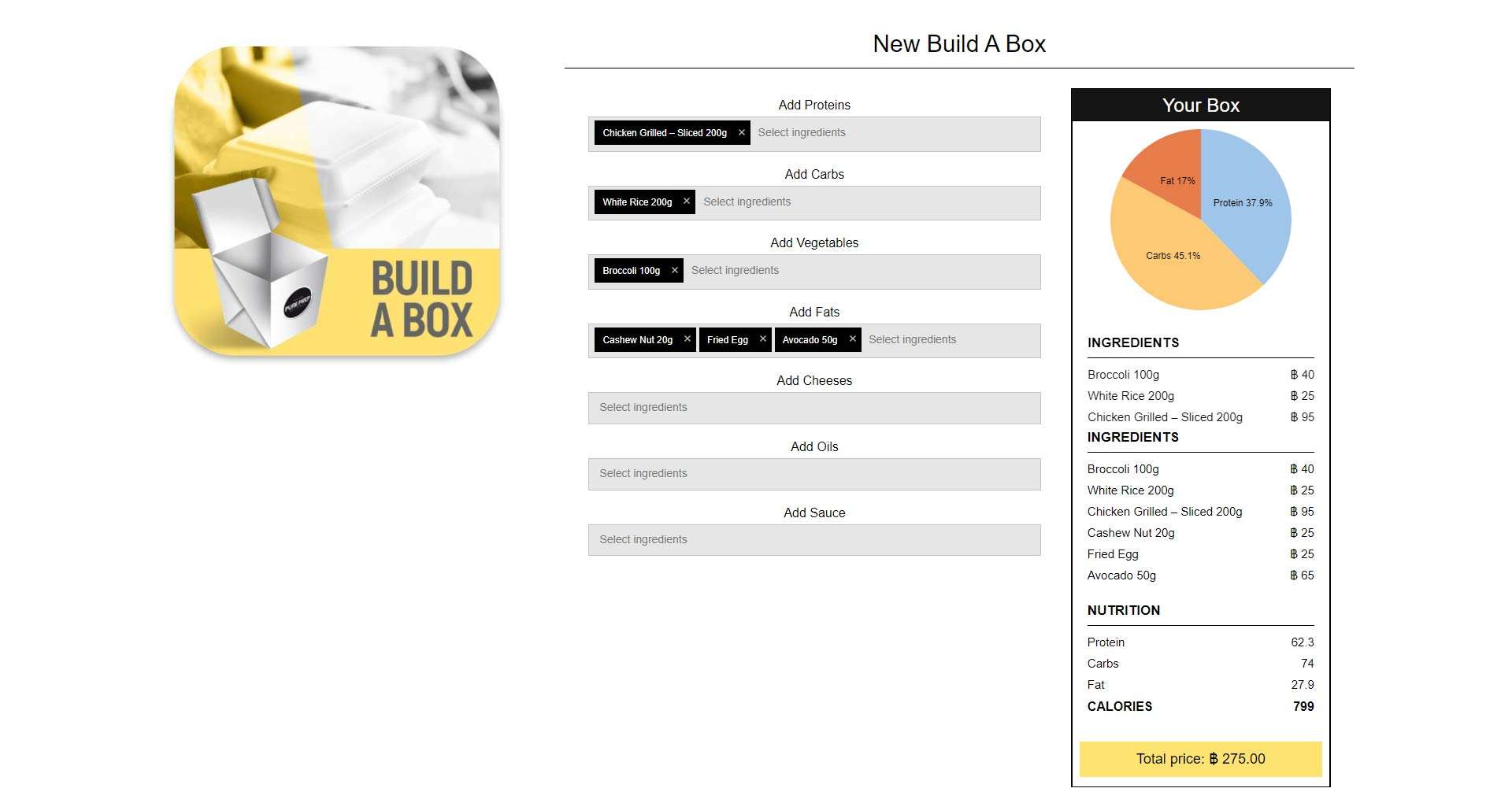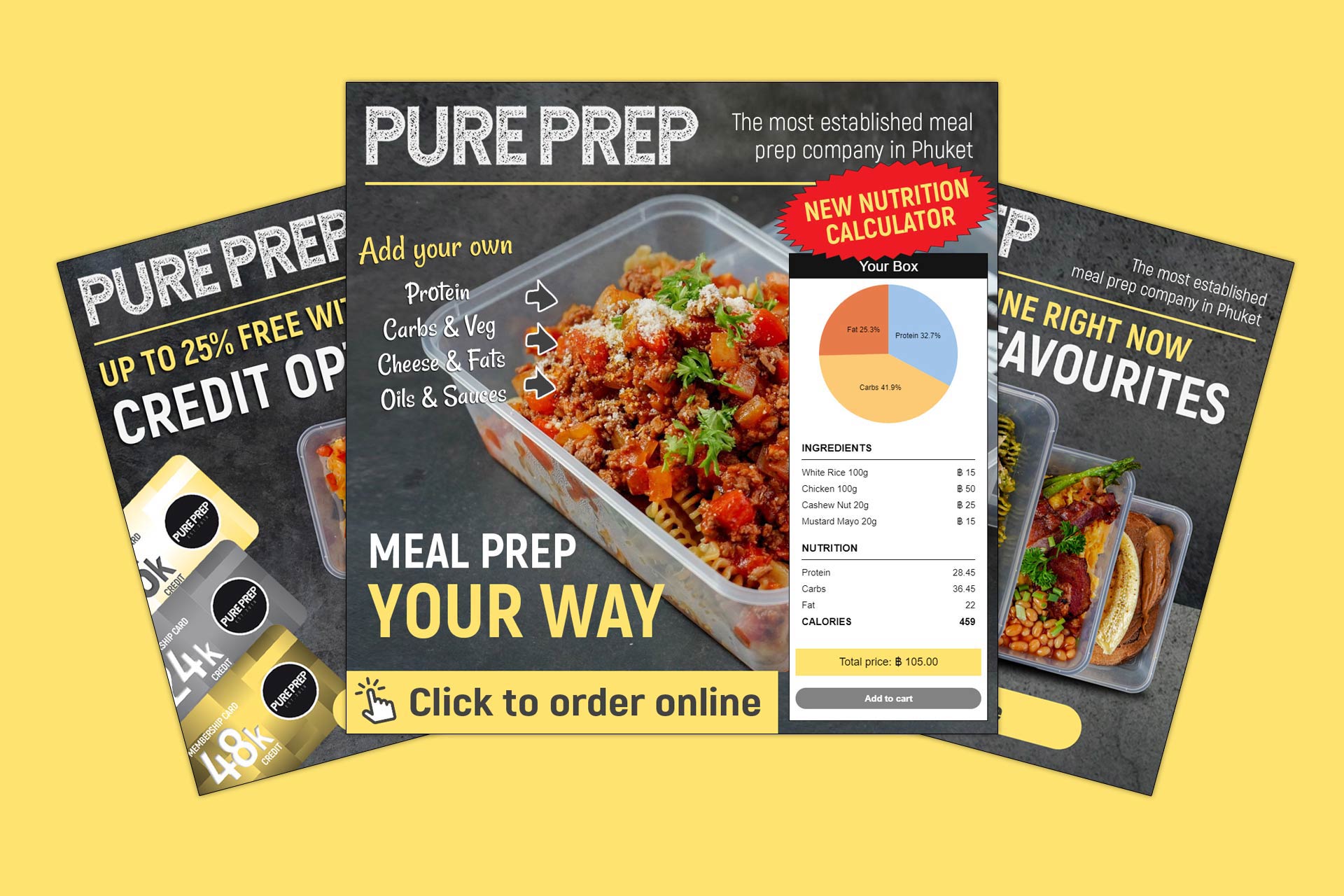 © Fusion Graphic Co. Ltd. All rights reserved.